Date:
29. - 30. March 2006
Venue:
The workshop will be held at German Aerospace Center (DLR)
in Wessling near Munich, Germany

Organizers:
• XINOBER
• DLR,

Institute for Communication and Navigation
Sponsors
• University of applied sciences Augsburg (FHA)/


mobile experience
• German Aerospace Center

(DLR)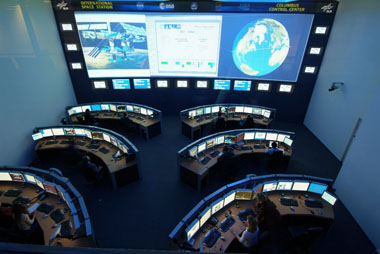 © DLR
Scope
Location based services are still exotic members of the family of mobile applications: highly prized by the cognoscenti, expensive and scarcely applied other than in the automobile.

But it is precisely the synergy between portable electronic devices, sensors, and the real world that open vast perspectives for exciting new applications.

The workshop will address and discuss Experience and Perspectives of location based services with these foci:

Technology
• Robustness und accuracy of positioning systems
• Interplay between various systems upon changing environments
• Trust management

Design
• Structuring an preparation of content
• Adapting the composition of interfaces and interaction models to a changing real world
• Movement through space - a fundamental aspect of experience

organization commitee
Dr. Michael Angermann (DLR)
Prof. KP Ludwig John (xinober/FHA),
Horst Konietzny (xinober/FHA)
Dr. Patrick Robertson (DLR)
Registration

The symposium fee is

Early bird (before 28.February 2006): 95,- €
Regular: 145,- €
Students: 45,- €

including attendance, coffee, and social event.
contact: info@xinober.de

Former events organized by xinober
June 2005 Mobile Experience Network


Handheld tools for creative people
ZKMax, Munich
November 2004

The Art of Mobile Experience, ZKMax, Munich
site specific, social, and dramaturgical aspects of loacation based and mobile applications
February 2004 XINOBER organised a

conference presenting various projects which dealed with location based applications.